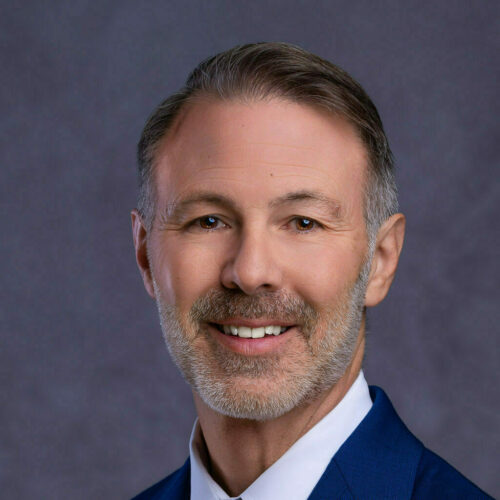 Meet Dr. Vincent Tranchitella
Dr. Tranchitella was born in Philadelphia, but spent his teenage years in Bucks County, near Doylestown. He attended Mulhenberg College in Allentown, earning a Bachelor of Science degree in Chemistry and Natural Science. Dr. Tranchitella studied medicine at the Pennsylvania State College of Medicine in Hershey and completed his residency in PM&R at the Baylor College of Medicine in Houston, Tx. He started a private practice in York many years ago and is now pleased to join the wonderful staff at OSS Health. For the past 25 years, his practice has focused exclusively on performing Electrodiagnostic Medicine consultations (frequently referred to as EMGs). During that time, he has been an active volunteer for the American Association of Neuromuscular and Electrodiagnostic Medicine (AANEM), where he served as President (2014-2015). Dr. Tranchitella continues to serve as an Advocacy Advisor to the AANEM's Board of Directors. He has a special interest in performing high quality electrodiagnostic studies in a manner that is most comfortable for his patients. He take great pleasure in learning about his patients during their test, answering all their questions, and sending them home satisfied about the care they received. Dr. Tranchitella also teaches residents while serving our nation's veterans at the VA Hospital in Lebanon, PA. In his leisure time, he enjoys spending time with his five adult children and their significant others. He also likes to exercise, go hiking, and spend quality time with friends. Finally, Dr. Tranchitella is still trying to perfect the art of the homemade pizza. Please let him know if there is anything we can do to make your experience with us a more positive one. We want to provide you with the best orthopaedic care available.


Request An Appointment
Provider Background
Undergraduate School
BS in Chemistry and Natural Science, Muhlenberg College, Allentown, PA
Medical School
The Pennsylvania State College of Medicine, Hershey, PA
Internship
St. Luke's Hospital, Bethlehem, PA
Residency
The Baylor College of Medicine, Houston, TX
Board Certifications
American Board of Physical Medicine and Rehabilitation
American Board of Electrodiagnostic Medicine
American Association of Neuromuscular and Electrodiagnostic Medicine
Fully Accredited Professionals
Meet Other Electrodiagnostics Providers
For more than a decade, OSS Health has been providing the highest quality orthopaedic and spine care to patients in York, Adams and Cumberland Counties.