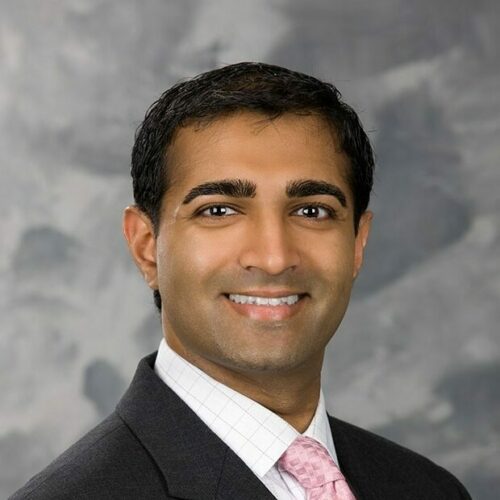 Amit R. Patel, MD is board-certified by both the American Board of Orthopaedic Surgery and the American Board of Spine Surgeons. Dr. Patel treats general orthopaedic issues including joint replacement and extremity trauma, but he has special expertise and fellowship training in the surgical and non-surgical treatment of the spine. His primary interests are treating complex spinal deformity, degenerative spinal conditions, back and neck pain, and pediatric and adult spinal trauma. Dr. Patel performs minimally invasive spine surgeries as well as surgical second opinions.
Dr. Patel's goal is to get patients back to doing the activities they enjoy. In his leisure time, Dr. Patel enjoys spending time with his family, traveling, sports and the outdoors.
Request An Appointment
Provider Background
Medical School
Medical College of Georgia – School of Medicine
Fellowship
Harborview Medical Center/University of Washington
Residency
Hospital of the University of Pennsylvania Department of Orthopaedic Surgery
Board Certifications
The American Board of Orthopaedic Surgery
American Board of Spine Surgeons
Affiliations
North American Spine Society
American Academy of Orthopaedic Surgeons
American Medical Association
Fully Accredited Professionals
Meet Other Orthopaedic Surgeons Providers
For more than a decade, OSS Health has been providing the highest quality orthopaedic and spine care to patients in York, Adams and Cumberland Counties.