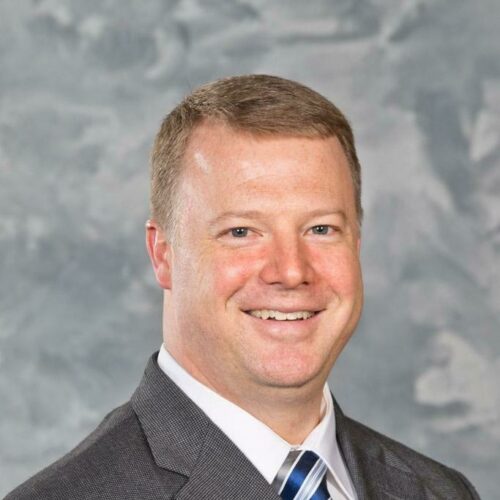 Brian Steinmetz DO
Physical Medicine & Rehabilitation
Specialties
Physiatrists (Pain Management)
Request An Appointment
Brian Steinmetz, DO has special interest in rehabilitation and minimally invasive interventions for spine and joint-related pain using state-of-the-art techniques to diagnose and treat musculoskeletal problems. These techniques include electrodiagnostic studies, discography, real-time fluoroscopy and musculoskeletal ultrasound imaging. Dr. Steinmetz performs a full spectrum of injections as well as advanced pain management procedures to keep patients as active and pain-free as possible.
Dr. Steinmetz was also featured on ABC 27 News talking about treatment options for chronic tendon pain.
Request An Appointment
Provider Background
Medical School
Ohio University College of Osteopathic Medicine, Athens, OH
Internship
Riverside Methodist Hospital, Columbus, OH
Fellowship
Interventional Spine and Sports Medicine Fellowship at OSS Health, York, PA
Residency
Physical Medicine and Rehabilitation Residency at Virginia Commonwealth University, Richmond, VA
Board Certifications
Board-certified in Physical Medicine and Rehabilitation
Board-certified in Sports Medicine
Affiliations
American Academy of Physical Medicine and Rehabilitation
American Osteopathic College of Physical Medicine and Rehabilitation
Fully Accredited Professionals
Meet Other Physiatrists Providers
For more than a decade, OSS Health has been providing the highest quality orthopaedic and spine care to patients in York, Adams and Cumberland Counties.