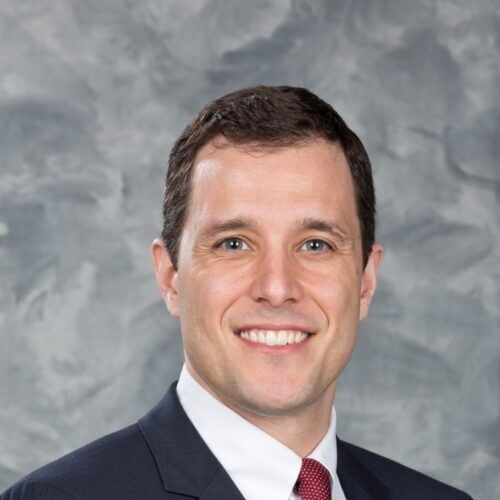 River M. Elliott, MD, is a Board-Certified Plastic Surgeon who holds a Certificate of Added Qualification in Surgery of the Hand. Fellowship-trained at the Curtis National Hand Center, Dr. Elliott provides comprehensive hand and upper extremity care to patients of all ages. He has special expertise in the treatment of hand, wrist, forearm and elbow disorders. Dr. Elliott's practice focuses on both surgical and non-surgical treatment of common upper extremity problems, including thumb and wrist arthritis, carpal tunnel syndrome, tendon and nerve injuries, and fractures.
Dr. Elliott dedicates a significant portion of his clinical practice in treating patients with challenging and complex upper extremity problems. He has a particular interest in difficult trauma and fracture cases, pediatric and congenital hand surgery, vascular disorders, fracture malunions and non-unions, complex reconstructive surgery procedures and microsurgery.
He also offers minimally invasive treatments for common hand problems, including wrist arthroscopy, wide-awake hand surgery and endoscopic carpal tunnel release.
Request An Appointment
Provider Background
Medical School
University of Pennsylvania School of Medicine, Philadelphia, PA
Internship
Hospital of the University of Pennsylvania, Philadelphia, PA
Fellowship
Hand and Microsurgery Fellowship: The Curtis National Hand Center, Baltimore, MD
Residency
Plastic and Reconstructive Surgery Residency: Hospital of the University of Pennsylvania and The Children's Hospital of Philadelphia, Philadelphia, PA
Board Certifications
Board-certified by the American Board of Plastic Surgery
Subspecialty Certification: Hand Surgery
Affiliations
Member, American Society for Surgery of the Hand (ASSH)
Fully Accredited Professionals
Meet Other Hand & Wrist Providers
For more than a decade, OSS Health has been providing the highest quality orthopaedic and spine care to patients in York, Adams and Cumberland Counties.