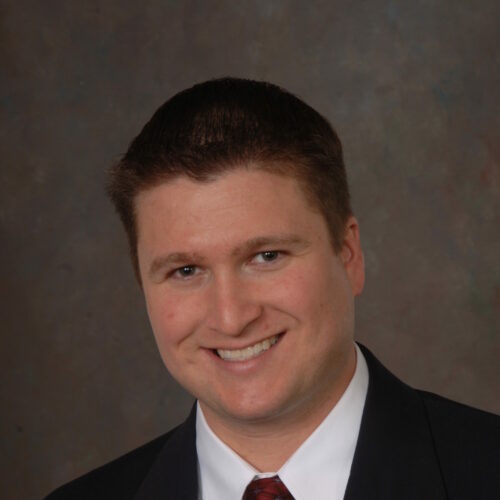 Meet Dr. William Ulmer, Jr.
William H. Ulmer Jr., DO, is a board-certified orthopaedic surgeon with special expertise in sports medicine and arthroscopic procedures of the shoulder, knee and elbow. As a sports medicine surgeon, he has extensive experience in ACL reconstruction, meniscus and cartilage repair, rotator cuff repair and shoulder instability.
In his role as Associate Master Arthroscopy instructor, Dr. Ulmer has taught arthroscopic procedures to surgeons from around the world at the Orthopedic Learning Center in Chicago, IL. He is the head team physician for the York College athletics department as well as the team physician for a number of York County high schools.
Dr. Ulmer's goal is to keep patients healthy and active, whether you are an up and coming all-star, an aging weekend warrior, or someone just looking for a minimally invasive approach.
Request An Appointment
Provider Background
Medical School
Philadelphia College of Osteopathic Medicine, Philadelphia, PA
Fellowship
Sports Medicine and Arthroscopy Fellowship at Orthopaedic Research of Virginia, Richmond, VA
Residency
Memorial Hospital, York Hospital, Sinai Hospital and John Hopkins University Hospital Dept. of Pediatric Orthopaedics
Board Certifications
American Osteopathic Board of Orthpaedic Surgery
Affiliations
American Osteopathic Academy of Orthopedics
American Academy of Orthopaedic Surgeons
American Orthopaedic Society for Sports Medicine
Arthroscopy Association of North America
Pennsylvania Osteopathic Medical Society
Fully Accredited Professionals
Meet Other Orthopaedic Surgeons
For more than a decade, OSS Health has been providing the highest quality orthopaedic and spine care to patients in York, Adams and Cumberland Counties.