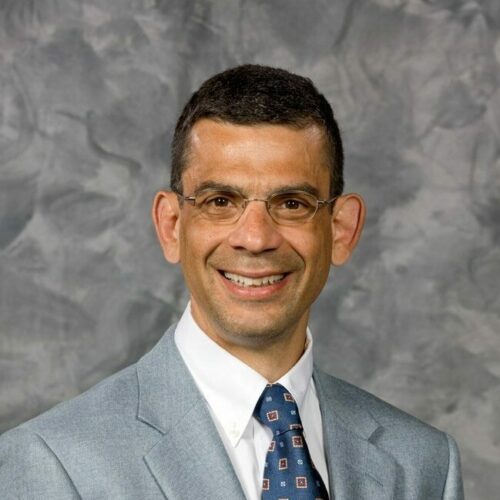 Meet Dr. K. Nicholas Pandelidis
K. Nicholas Pandelidis, MD is an orthopaedic surgeon with special training and expertise in the surgical and non-surgical treatment of back and neck disorders. Dr. Pandelidis's practice is dedicated exclusively to spine care and orthopaedics. He has been practicing medicine in the York area for more than twenty years.
Dr. Pandelidis works closely with the OSS Health Pain Management physicians and physical therapists to develop a plan of care specific to each patient's medical condition. His goal is to get patients back to a healthy, active lifestyle. In his leisure time, Dr. Pandelidis enjoys spending time with his family and road and mountain biking.
Request An Appointment
Provider Background
Medical School
Pennsylvania State University, Hershey, PA
Fellowship
Spine Fellowship at University of Rochester, Rochester, NY
Residency
Hershey Medical Center/Pennsylvania State University, Hershey, PA
Board Certifications
American Board of Orthopaedic Surgery
Affiliations
North American Spine Society, Member
Certified Clinical Densitometrist by the International Society of Clinical Densitometry (ISCD)
American Medical Association, Member
American Association of Orthopaedic Surgery, Member
Pennsylvania Medical Society, Member
York County Medical Society, Member
Fully Accredited Professionals
Meet Other Orthopaedic Surgeons Providers
For more than a decade, OSS Health has been providing the highest quality orthopaedic and spine care to patients in York, Adams and Cumberland Counties.